According to the Park Development Program, the following functional zoning is supposed: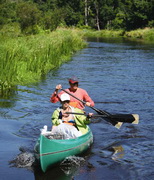 I zone - family and sport tourism (Avgustov Canal). This area is the most suitable for season (summer and winter) recreation, primary development of summer tourism and leisure such as hiking, canoeing, bike trips, rural tourism.
II zone –recreation & entertaining tourism (Gozha, Grodno downtown). It is planned to create a major recreation & entertainment complex in this area.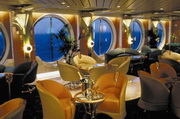 III zone – sports & recreation tourism (Village Privalka, Pyshki, Sviatsk, Sopotskin).

Privalka
The village Privalka area is perfect for location of a health-resort complexes. The availability of mineral springs favor the construction of water parks, SPA centers & health resorts in this territory.
Urochishche Pyshki
Creation of tourism & sport centers & recreation complexes is planned on the bank of the river Neman in Urochishche Pyshki
Sviatsk
There is a palace & park comlex in the territory of Sviatsk village. The baroque palace of the magnate Volovich was built in 1779 and is situated deep in the picturesque park. The park of the total area of 12 ha is considered to be the first park created in Belarus. The Palace Sviatsk reconstruction as a multifunctional health complex is planned within the frameworks of the the Park Development Program.
Sopotskin
The creation of a year-round ski resort is offered in this territory. The main advantage of this land plot is its hilly landscape.