Climate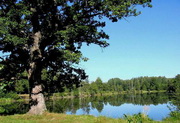 The climate is moderate. It is a little damper than in the eastern regions of Belarus. It is characterized by a warm winter & a cool summer.

Air masses of the Atlantic strongly influence the climate of Grodno region. However, this pattern is broken by inland air masses, which stimulate warm periods in summer (+38 ºC in 1956 & 1964), & cold in winter (-38 ºC in 1956).

Usually mild winter starts at the end of November & lasts about 4 months with an average temperature of -5,1 °С (the coldest month is January).

Summer is ward & humid. Its average temperature is +18 °С (the warmest month is July).

An average amount of precipitation amounts to 545 mm per year.

Spring is late & autumn is relatively cool.

It is seldom hot in summer & cold in winter.

Time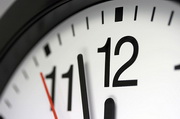 GMT + 3 hours
Money in Belarus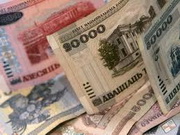 The Belarusian money – cash, credit cards, traveller's cheques.
The Belarusian ruble is a national currency of Belarus. It is not freely convertible, & can not be bought until arrival.
There are 11 kinds of bank notes with face amount from 10 to 100 000 rubles.
There are a lot of currency exchange offices in all the Belarusian cities. They are usually situated in:
hotels
airports
railway stations
bus stations
central streets.
Besides, it is possible to change money almost in every bank department. There are a lot of ATMs for cash withdrawal. The most popular currency accepted in banks & currency exchange offices:
US dollars;
euro;
Russian rubles.
Remember that the Belarusian ruble is the only currency, which can be used when buying something. Payment for commodities & services in other currencies is illegal.

You can also use your credit card. Traveller's cheques can by exchanged in major banks for payments.

Since there no coins in Belarus, tokens & payment cards are widely used.

Vending machines are uncommon for Belarus. They accept tokens that can be bought in kiosks.

Coffee machines accept bank notes.

State languages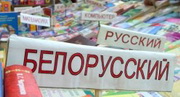 Belarusian & Russian languages are state languages of Belarus.

Other languages, such as Polish, Ukrainian & Jewish are used by local communities.