Rich history and culture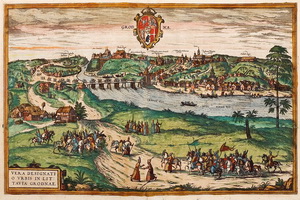 Grodno was first mentioned in the Ipatiev chronicles in 1128, it is the official date of the city foundation.

In the XII –XIV centuries Grodno was the capital of the Grodno principality. At the first half of the XIII century Grodno and the Grodno principality became a part of the Grand Duchy of Lithuania. About the year 1376 Grodno came into the possession of the Duke Vitovt who made Grodno the second capital after the year 1392.

In 1496 – the Magdeburg right was granted to Grodno. At the same time the town founded its own town-hall and possessed the emblem – the deer with the golden cross in its horns jumping over the fence (the S. Hubert's Deer).

During the last years of the reign of the Polish-Lithuanian Commonwealth Stefan Batoria the town became the king's residence.

In 1795 as a result of the Polish-Lithuanian Commonwealth third partition, the town became a part of the Russian Empire. In 1801 Grodno became the center of Grodno province.

Since September 1944 Grodno – the center of the Grodno region of the Belarusian SSR. In 1991 Grodno became a part of the Republic of Belarus.

The land of unique monuments of nature and beautiful landscapes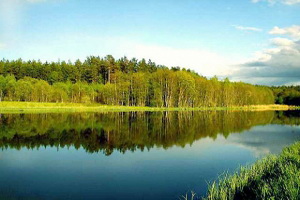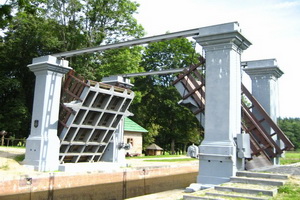 Grodnenskaja Pushcha, one of the most beautiful national parks of the Central Europe, State Landscape Reserve, is situated in the territory of the Grodno region.
It was called one of the most ecologically clean territories of the country. During its life time the reserve has always been denoted like a plain standard for Europe.
The Augustovskaja Pushcha is the heart of the Grodno State Reserve. It is one of the biggest forestlands in Europe, which is situated in the territory of three countries – Belarus, Poland and Lithuania.
The main tourist attractions of the reserve are sluices of the Avgustov Canal.
Unique traditions of 3 states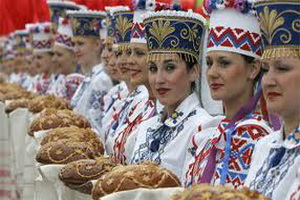 Grodno region has some specific identity which distinguish it from any other region of the Republic.
The region is the area of ethnos, culture and historical interaction. Originality of multicultural frontier region is that in one area different communities are adjoined not only with different cultural values and social experience, but also appropriate anthropological differences, particularities in mental personality structure (temperament, accentuation of personality traits, peculiarities of making main mental processes, etc.). Herewith every nationality is unique in any of these aspects.

The Grodno region is called the land of tolerance. Many centuries ago this land became the motherland for Poles, Russians, Tatars, Jews, Ukrainians, Germans and many other nationalities.

Nowadays Grodno is populated with the representatives of more than 80 nationalities. No wonder that Grodno became the center of the Republic Festival of National Cultures, which is held in the early June. In these days Grodno is full of carnival atmosphere.

During the day you may get acquainted with national arts and trades. Also you may participate in games, dances, listen to different musicians and singers, trying delicious Belarusian dishes. Fireworks and water shows, which became a tradition, will satisfy you at the nighttime.

Numerous opportunities for tourists

Grodno is one of the most beautiful Belarusian cities, offering variety of tourist attractions. Numerous churches, cathedrals, museums and theatres really affect you. And even if you stay in the city for a few weeks each day of the week will be full of ultimate experience.

Campaigns, alloys, team role-playing games, active family time, corporate holiday gatherings and travel tours, travel on feet and on bicycles, sightseeing tours organization – everything is possible in Grodno.